Case Studies

PMMS - IT Support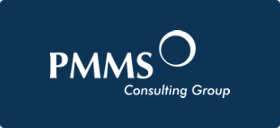 In 2008 April PMMS Group lost their IT support person and were left having to plan a move and consolidation of their business services from Blackpool to Horsham. To make matters worse systems documentation was patchy and out of date and the only IT support company with any knowledge of the systems charged exorbitant rates. At the same time they desperately needed to modernise their systems to enable them to support the 80 mobile self employed consultants they utilised all over the country. System availability was patchy with almost daily reboots of equipment needed to keep it running, backups were failing and hardware was out of warranty.
AffinIT stepped in, documented the existing systems, identified the areas that needed attention, took immediate remedial action and then put together a migration plan to centralise and replace services in Horsham whilst still maintaining a presence in Blackpool.
By September 2008 we had made the following progress:
Hardware: Consolidated eight machines acting as servers into two servers, a DB / remote access server and a file / email server.
Storage and Backup: A new fileserver was purchased to run email and for file storage. Fragmented storage was consolidated and file shares created with staff supervision to minimise the risk of duplicated data. A new LTO3 tape backup was installed and AffinIT provided a chart for staff to ensure tapes were changed correctly. Further all backups are now kept in a fire safe and a yearly tape is permanently stored off site, a restore is tested every 3 months to ensure there are no phantom backups being created.
Email: We replaced the aging Exchange 2000 implementation which was used only as a pop3 server. The biggest challenge was to find a solution that would enable the office staff to use Outlook for Email, Calendar, Tasks and contacts and to share that functionality with the consultants without the requirement them having Outlook or even a windows PC. We also needed to find a way to reduce complexity for the consultants to cut down on the support calls to the office where there was no longer an IT presence. Kerio mail server was chosen as it had a much lower per user cost than Exchange and it's fully featured webmail meant consultants did not need to use Outlook to benefit. Webmail for the consultants meant complexity was reduced as they no longer needed a VPN connection and there was zero configuration of their hardware required as the email client was simply a web browser.
Customers: A customer portal was in use based on IIS, asp and coldfusion. The system had reliability issues and involved several manual processes in order for it to be updated. We replaced the back end application with an Oracle database and made the updates automatic to ensure the customer always had access to the latest data. During the transition process the old system was kept running by virtualising the server which removed many of the reliability issues and gave us time to develop a replacement.
Remote Workers: Access for home workers was previously provided by four workstations connected to the network running unencrypted VNC. This was unreliable and a serious security risk. Along with the provision of Kerio with either webmail or offline caching facility in Outlook we also installed and activated an already owned license of terminal server secured with a VPN client. This reduced complexity and hardware and increased security and reliability.
Internal Communication: We replaced an old shared diary application used to organise the consultants diary with an Oracle driven web application. This simplified the input process and also gave the consultants direct access and notifications of their commitments for the first time. We also created an Oracle based intranet site used to store and share policies and procedures for all staff and consultants.
By this point we had drastically reduced the amount of servers in use from eight to two, any legacy servers we were unable to switch off were virtualised to take away aging hardware. Support calls had dropped from 15-20 per day to the same amount in a week.
In 2010 we have installed a second failover internet line in the Horsham office to further improve availability and are looking to roll out and support email and diary access to the consultants via their mobile phones. We are also looking to replace all legacy access databases with a MySQL based database with web frontend to overcome the problem of retaining old versions of Microsoft office for compatibility.
More case studies coming soon...